The video livestream tool for virtual assessments
TÜV NORD live-expert has developed a video livestream tool (Remox), which allows you to visually inspect objects without the need to be physically present. Using the system, experts can immediately inspect and evaluate the situation - from anywhere in the world. Whether you offer maintenance work for companies, provide after-sales services, process claims as an insurer, it can save your experts from uneconomical travel time or it can be used for many other applications.
The live-expert system can help you to make your processes more efficient.
With the Live Expert system, visits and the preparation of expert opinions or reports are implemented quickly and efficiently.
Initial situation:
Customer reports damage or you have to accompany an inspection on site
Hard to reach location
Uneconomical travel times
Service capacity bottlenecks
How the solution works:
Virtual inspection of an object by experts
Transmitter: acts as the "extended eye" of the receiver
Receiver: can trigger high-resolution images at the transmitter as required
SaaS solution: Access via app and browser
FAQ - About the video livestream tool for virtual assessments from TÜV NORD live-expert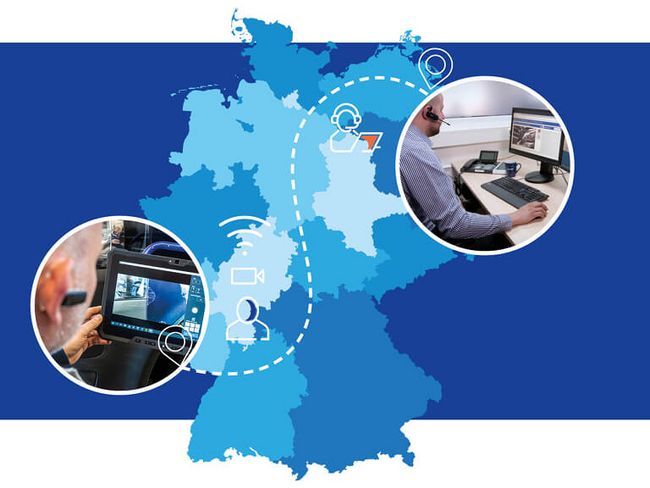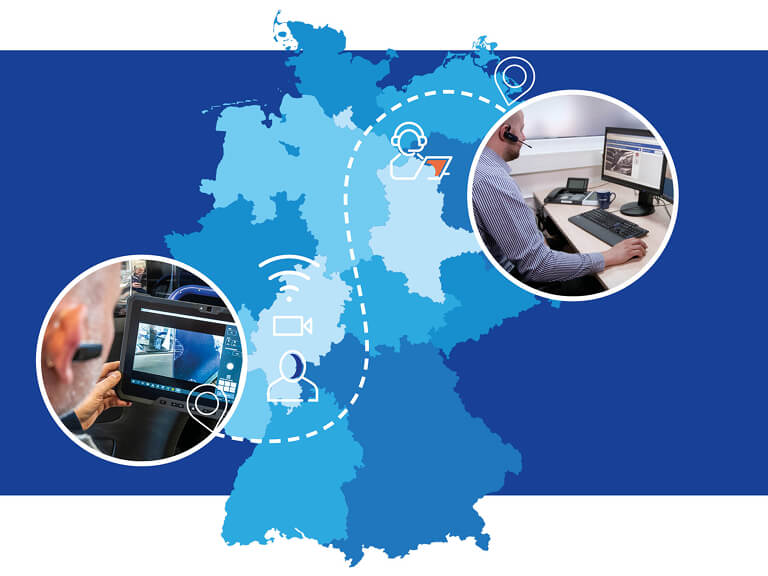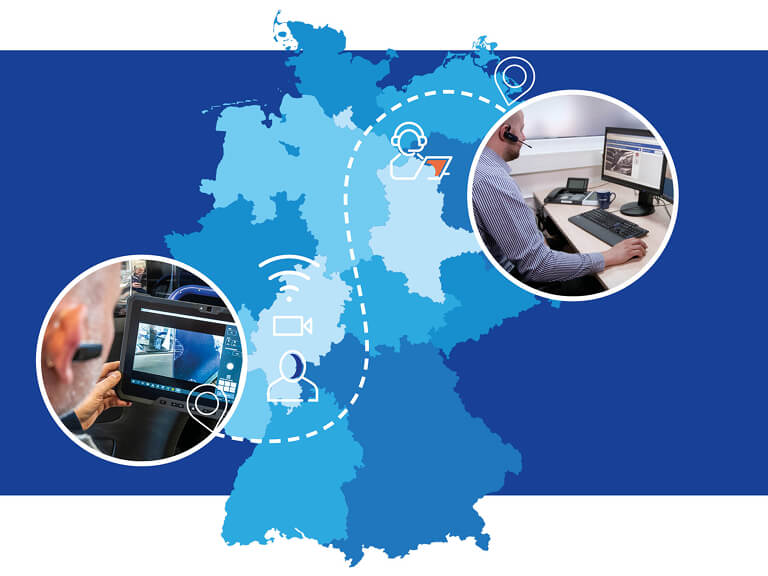 What equipment do I need to use to perform a video livestream inspection?
The Remox web app can be opened on any standard mobile device (cell phone, tablet).
For which applications can the video livestream tool from TÜV NORD live-expert be used?
For all areas where objects are to be inspected.
Automotive sector
Insurance in general
Wind turbines
Accident
Real Estate
etc.
How exactly does the video transmission work and what do the users have to consider?
To start the live broadcast, the broadcaster on site simply activates the Live Expert app or opens his standard browser with the link sent and connects online with an expert. After a few clicks, the video live review can begin. For this purpose, the expert directs the on-site transmitter around the object to be inspected. The expert triggers the required high-resolution images for the documentation even during the transmission and can perform a calculation in parallel, for example.
What advantages does the online video transmission tool offer to a regular on-site visit?
With the Live Expert System (Remox), visits and the preparation of expert opinions or reports are lifted into the digital age in a progressive, accurate way, offering instant recall. It enables the same business processes to be handled as before, but in a new and revolutionary way, that offers numerous advantages.
Ready for immediate mobile use
Easy to use
Enormous time saving
Flexible integration into the business process
Reduction of process costs
Spatial independence
Efficient - Simple - Safe
Efficient:
Live inspection of objects by experts without spatial limitation

Faster elimination of downtimes, i.e. increased plant availability

Saving of travel time & costs of your experts and better working time utilization

Timely execution and documentation of maintenance and inspection work

No waiting times

Ready for use immediately and everywhere
Easy:
Intuitive operation of the software without specific training
Ready-to-use SaaS solution
With one click, high quality images according to your requirements
Direct live communication between sender and receiver
Safe:
DSGVO-compliant solution for business processes
Data storage in the secure TÜV NORD data center in Hanover
Secure, individual access to each session
icon_left
icon_right
icon_info
We are looking forward to your inquiry
TÜV NORD live-expert GmbH & Co. KG